The Chief Rick Stone and Family Charitable Foundation was established in 2006 as a qualified private charitable foundation under Section 501 (C) (3) of the IRS Code.
The philosophy of the foundation is to provide financial support to charitable and educational endeavors that develop individuals who dare to become great leaders, aid those who refuse to compromise their principles in the face of opposition, and to assist individuals and organizations who demonstrate courage in the face of adversity. The cornerstone of this philosophy is built around the concepts of ETHICS that are fundamental to successful leadership:   
Equality
Truth
   Honesty
   Integrity
   Courage
Self-control
The disbursement of funds is directed specifically for charitable purposes, to promote education, support public safety and combat unethical conduct, crime and corruption in the public and private sectors.
Click on the link above for the NO HOME FOR HEROES podcast which led to the "Edward R. Murrow Award below: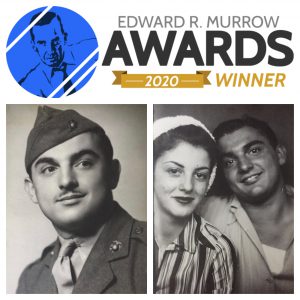 Click on the image above for a direct link to a story regarding a case investigation by the Chief Rick Stone and Family Charitable Foundation courtesy of Fox News, Veterans Day, November 11, 2019
Copyright (C) 2012-2023 Chief Rick Stone & Family Charitable Foundation. All Rights Reserved.
To contact the Foundation, please use the "Leave A Reply" form below and include your Name and Email address so the Foundation can provide your with a response to your inquiry.
Your contact information will NOT be posted on-line.