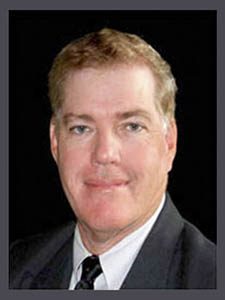 The creation of this charitable foundation is a dream that my family and I have had since my tenure as the Chief of Police in Hollywood, Florida. Fortunately, events that occurred as a result of my service there made it possible for us to reach that goal.
I have always felt that the development of ethical leadership principles in individuals and organizations is a significant part of the necessity to improve America. In the long-term, organizations, professions and indeed entire societies adopt and reflect the style of the leaders who guide them.
Emerson once wrote, "To be great is to be misunderstood".
The Foundation looks to identify and support unique individuals and organizations that have an inherent ability and satisfaction of doing "the right thing." These very special people and groups are not afraid to be "misunderstood", as Emerson wrote, when the defining moment comes that tests their character and commitment.
It takes great courage to leave behind others who falter in the face of challenge.  Only the clear perspective of time and history will show their errors and validate your own courage.
May God bless you and keep you safe.
Copyright (C) 2012-2023 Chief Rick Stone & Family Charitable Foundation. All Rights Reserved.