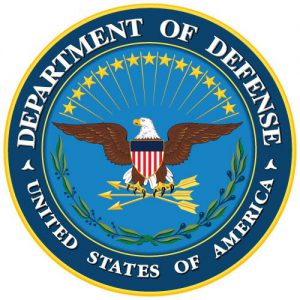 Rick Stone received a Master of Science degree, Summa Cum Laude, from Salve Regina University in Newport, Rhode Island and accepted an appointment to serve in the Intelligence Directorate (J2) of the Joint P.O.W./M.I.A. Accounting Command (JPAC) at Joint Base Pearl Harbor/Hickam in Hawaii in May 2011.
"I cannot think of a more honorable endeavor than to lend whatever assistance I can to the noble mission given to JPAC. The men and women who answered the call to defend our country during its hour of need in World War II certainly deserve not only our admiration and respect but also our continued efforts to pay the debt we owe them for making the ultimate sacrifice", said Chief Stone at the time of his appointment.
Falling directly under the Headquarters, United States Pacific Command, JPAC was a Department of the Defense command charged with investigating, recovering, and identifying missing American servicemen and women from past conflicts. Over 73,000 remain missing from World War II and very little progress has been made since 1973 in finding and identifying these missing heroes. In the Intelligence Directorate at JPAC, Chief Stone was appointed as the Deputy Chief of the World War II Research and Investigations Branch where he joined a group of dedicated professionals who shared a common dedication to resolve cases of missing American servicemen and servicewomen.
The Intelligence Directorate's day-to-day operations involved conducting historical research, investigating leads, and locating Americans who were killed in action but were never brought home. Comprising a total planned strength of 51, including civilian and military supervisors, this group of highly skilled analysts, researchers, military specialists, and investigators were caught between their dedication to a noble cause and the JPAC command's pattern of dysfunction.
Chief Stone performed as the Deputy Branch Chief at JPAC until July 2012 and, in addition to his managerial and executive duties, personally researched, investigated, and submitted 177 major case investigations regarding missing American service men.
During Chief Stone's tenure at JPAC, members of the command were awarded two Joint Meritorious Unit Awards.

The Joint Meritorious Unit Award with Oak Leaf Cluster indicates the second award.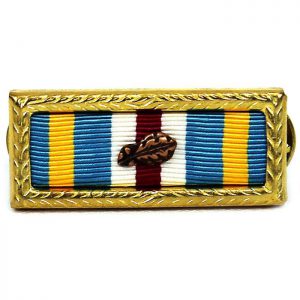 Copyright (C) 2012-2023 Chief Rick Stone & Family Charitable Foundation. All Rights Reserved.